Corporate Social Responsibility
It is very important to WCE to give back to the community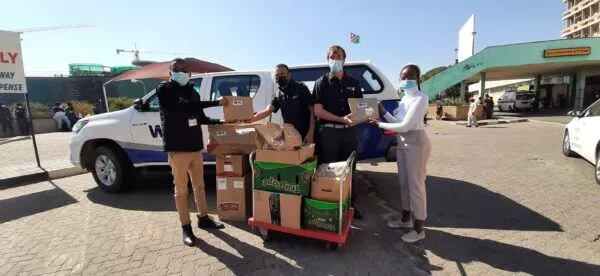 808a6288960b9af4a7fec1c79b7b11a5.IMG_4704-600x400
808a6288960b9af4a7fec1c79b7b11a5.IMG_4704-600x400
808a6288960b9af4a7fec1c79b7b11a5.IMG_4704-600x400
808a6288960b9af4a7fec1c79b7b11a5.IMG_4704-600x400
808a6288960b9af4a7fec1c79b7b11a5.IMG_4704-600x400
808a6288960b9af4a7fec1c79b7b11a5.IMG_4704-600x400
808a6288960b9af4a7fec1c79b7b11a5.IMG_4704-600x400
808a6288960b9af4a7fec1c79b7b11a5.IMG_4704-600x400
WCE Social & Welfare Contributions
WCE Consulting Engineers is proud to have contributed to Social and Welfare organizations across Namibia, such as:
Donating computers and printers to schools. Engineering Designs, maintenance and donations to Churches, Retirement Villages, Children's Homes, Town Councils and Village Councils, and several Sport Clubs.
Supporting the Cancer Associations by regularly hosting Blood Donation Clinics and Spray-a-Thon events at our offices.
We also provided Mass Urban Land Services such as the Goreangab Ext 4 project.
WCE is ready to team up with you. Contact us today.