Your local EPCM Engineering and Project Management Partner in Namibia
Green hydrogen has gained significant attention as a potential solution for reducing carbon emissions across various sectors. At Windhoek Consulting Engineers, we are proud to be at the forefront of sustainable energy innovation, offering comprehensive engineering solutions tailored to the burgeoning green hydrogen production industry in Namibia. With a steadfast commitment to environmental responsibility, we specialize in designing, developing, and optimizing the crucial infrastructure required for green hydrogen production facilities. Our expertise spans across a spectrum of essential components, including solar energy plant infrastructure, wind turbine infrastructure, electrolyzer plant infrastructure, and the construction of essential support facilities.
Our dedicated team of engineers understands the intricacies involved in creating efficient and robust green hydrogen production facilities. We offer a holistic approach that encompasses every facet of the infrastructure. From the initial groundwork of roads and foundations to the complexities of solar energy plant infrastructure and wind turbine infrastructure, our meticulous planning and execution ensure seamless integration and operation. Our expertise extends to the design and construction of electrolyzer plants, workshops, staff accommodations, and office buildings, creating a cohesive environment that promotes innovation, safety, and operational excellence.
At Windhoek Consulting Engineers, we envision a future powered by clean energy, and our services are aligned with this noble goal. By focusing on the unique demands of the green hydrogen industry in Namibia, we not only contribute to the nation's energy independence but also play a pivotal role in global efforts to combat climate change. Our commitment extends beyond engineering prowess; it encompasses sustainable practices, cutting-edge technologies, and an unwavering dedication to pushing the boundaries of possibility. Join us in revolutionizing Namibia's energy landscape – explore our comprehensive offerings and discover how Windhoek Consulting Engineers can be your strategic partner in building a vibrant green hydrogen future.
Our team of engineers are happy to assist you on your Green Hydrogen adventure
Green hydrogen support services that WCE provides include:
Construction of on-site buildings
(offices, accommodations, warehouses, bulk storage structures, concrete & steel lattice support structures, etc)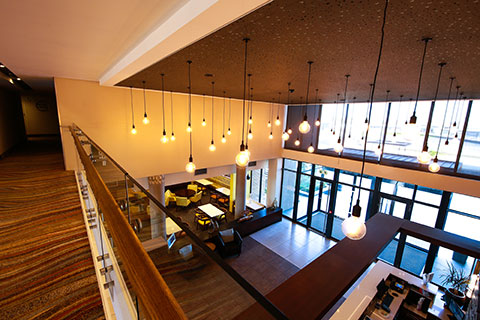 Internal Electrical Supply
Water Supply (reservoirs)
Construction / Project management
Renewable energy solutions
Contact us today to learn more about our green hydrogen support services.