Unlocking the Potential of Mineral Resources
Mining Engineering Overview
Welcome to the forefront of Mining Engineering excellence at WCE Consulting Engineers! With a steadfast commitment to providing unparalleled support infrastructure to the mining industry, we stand as a beacon of innovation and reliability. Our comprehensive range of services encompasses a spectrum of critical areas including construction management, bulk and internal electrical supply, fire risk assessments and designs, project management, slope stabilization, haul access roads, geotechnical investigations and beyond.
At WCE, we recognize that mining operations are the bedrock of global progress, and we take pride in being the cornerstone of their success. Our construction management expertise is the platform upon which your mining ventures can flourish. From groundbreaking foundations to intricate structural designs, our seasoned professionals ensure that every project is designed with precision, durability, and safety as paramount considerations.
Electrical engineering is the lifeblood of modern mining, and our specialists harness their deep knowledge to electrify your operations with cutting-edge solutions. We power your growth by meticulously designing and implementing electrical systems that are efficient, reliable, and adaptable to the evolving demands of the industry.
Safety is our priority, which is why our fire engineering services go beyond compliance to safeguard your assets and personnel. Our holistic approach combines state-of-the-art technology and strategic planning to mitigate risks and ensure a secure environment.
Our team of experts are here to help.
Mining services that WCE provides include: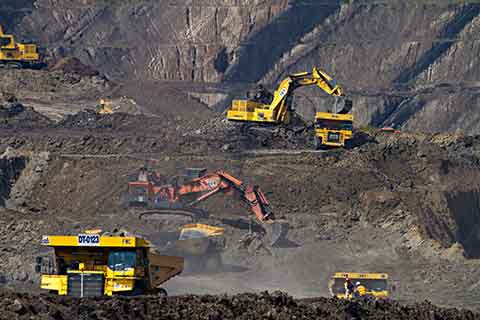 Internal Electrical Supply
Water Supply (Reservoirs)
Construction & Project Management
Renewable Energy Solutions
At WCE, we understand the importance of mining engineering in unlocking the potential of mineral resources which is why we offer the following value-added services as well:
Environmental
Considers how a company performs as a steward of nature
Climate Change Strategy,
Biodiversity,
Water Efficiency,
Carbon Intensity,
Environmental Management System
Social
Examines how a company manages its relationships with employees, suppliers, customers and the community
Equal Opportunities,
Freedom of Association,
Health & Safety,
Human Rights,
Customer & Products,
Responsibility,
Child Labour
Governance
Deals with how much a company is governed
Business Ethics,
Compliance,
Board Independance,
Executive Compensation,
Shareholder Democracy
Materiality Assessment
Baseline Assessment
Setting Objectives & Goals
Gap Analysis
Developing Road map & Framework
Set Action Plans & Measure KPI's
Compile ESG Report
With a proven track record in project management, we orchestrate seamless workflows that transform challenges into opportunities. Our seasoned project managers lead with foresight, optimizing resources, schedules, and budgets to ensure timely and cost-effective project delivery.
Slope stabilization is where our engineering ingenuity meets the natural world, preventing hazards and ensuring stability in the most demanding terrains. We engineer solutions that endure, securing your operations and safeguarding against potential geological risks.
Navigating your mining landscape requires efficient haul access roads, and we craft pathways that stand up to the rigors of heavy-duty transportation. Our roads are more than mere thoroughfares; they are the conduits of your success.
At WCE Consulting Engineers, we don't just provide services; we forge partnerships that elevate your mining enterprise. With unwavering dedication, pioneering spirit, and a commitment to excellence, we pave the way for a future where mining thrives. Join us in shaping the industry's destiny, one project at a time.
Contact us today to learn more about our mining services.