Urban & Rural Infrastructure
Top-notch engineering solutions for both urban and rural development projects.
Urban/Rural Infrastructure Overview
Welcome to Windhoek Consulting Engineers, where we specialize in providing top-notch engineering solutions for both urban and rural development projects. With our extensive knowledge and experience in the field, we are confident that we can provide the expertise needed to make your project a success. Our team of skilled engineers, architects, and project managers are dedicated to providing innovative and sustainable solutions that meet the unique needs of each project.
At WCE, we believe that the key to successful urban and rural development lies in collaboration, innovation, and a commitment to excellence. Whether you are a private developer, government agency, or community organization, we have the expertise and resources to help you bring your project to life. We understand the challenges that come with development projects, and we are committed to providing personalized solutions that meet the specific needs of each client.
At Windhoek Consulting Engineers, we understand that each project is unique, and we approach each one with a customized strategy that ensures successful outcomes. Our team has extensive experience in a range of engineering disciplines, including civil, mechanical, electrical, and environmental engineering. With our expertise and cutting-edge technology, we are well-equipped to handle any project, big or small.
At Windhoek Consulting Engineers, we take pride in our work and are committed to providing exceptional service to our clients.
WCE's Urban/Rural Department offers the following services:
Environmental impact assessments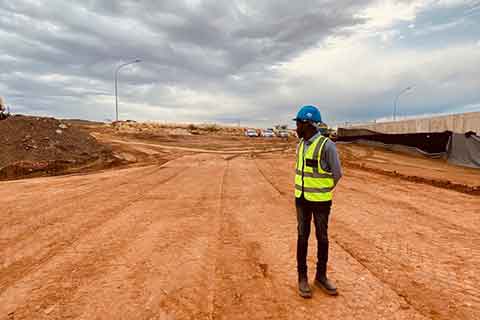 Water and sanitation engineering
Transportation engineering
Electrical and mechanical engineering
Contact us today to learn more about our urban or rural development services.